Chandrika Dasi
Netherlands, The Hague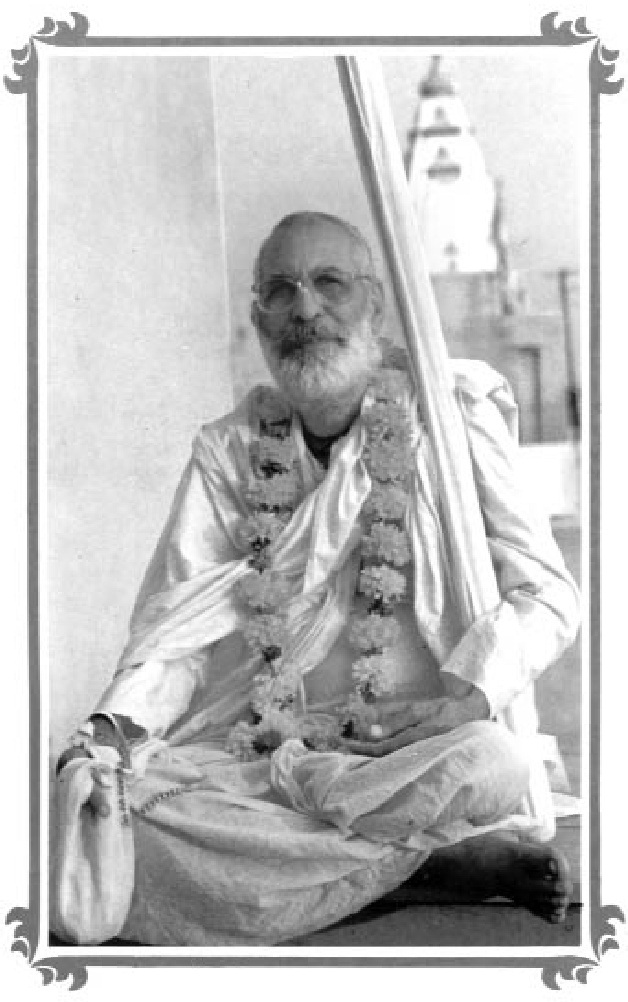 Dear Srila Gurudeva,
I offer my dandavat-pranamas unto your lotus feet. Although I never got the opportunity to meet you or serve you in any way I want to thank you from the bottom of my heart for sending me my Gurudeva and my siksa-gurus who have been inspiring me to start devotional life and transforming my vision and perception towards life.
I have heard about how senior devotees tell me that you were like a lion and that in each of your sannyasis who come and preach here in Holland we can hear your preaching through their harikatha.
In 2018 my husband, son Nimai and I went to Navadvipa parikrama for the first time. I was 5 1/2 month's pregnant at that time. My husband and I had the very big desire to go to Navadvipa parikrama before our daughter Lalita would be born, because we thought that if we have two small children it maybe not be possible for us in the upcoming years to go to parikrama. I asked my Gurudeva Sripad B.V. Siddhanti Maharaja for permission to go to Navadvipa-dhama parikrama and I got permission. I was really happy!
Before I went to Navadvipa parikrama I asked several devotees who had been there before what I could expect. The devotees who I asked all said to me before my journey that because of my pregnancy I would not get the opportunity to take darsana inside all the temples because of the big crowd that would push me. So I already had the mindset that I would wait outside in every temple and that my husband Dayanidhi prabhu would go inside in every temple.
Our journey began and we arrived in Navadvipa dhama. I believe that by the mercy of Srila Gurudeva I have gotten the opportunity in Navadvipa dhama to get darsana on the front row in every temple and every day I was standing in the front witnessing arati and lectures. At that time when I was there, I was surprised how good my experience was staying in the dhama during parikrama.
No one pushed me and I always was standing in the front row. Also, I got the opportunity to go inside all the temples and get darsana without problems with the crowd. I also have to thank my husband's uncle Dinabandu prabhu for this. Because he offered himself up to watch my son Nimai who was one year old, while my husband and I got darsana in all the temples and holy places! I believe this has been arranged by Srila Gurudeva because I asked him when I was there in my prayer to arrange for me to witness all the activities.
From the bottom of my heart I want to thank Srila Gurudeva for sending me my Gurudeva Sripad B.V. Siddhanti Maharaja who adopted my husband and I as his spiritual children. And since he is our spiritual father we can say that you are our spiritual grandfather!
Hare Krishna,
Chandrika Dasi from Holland
(Harinam disciple Srila Bhakti Vijnana Bharati Gosvāmī Maharaja, and
Diksa disciple by Sripad B.V. Siddhanti Maharaja)